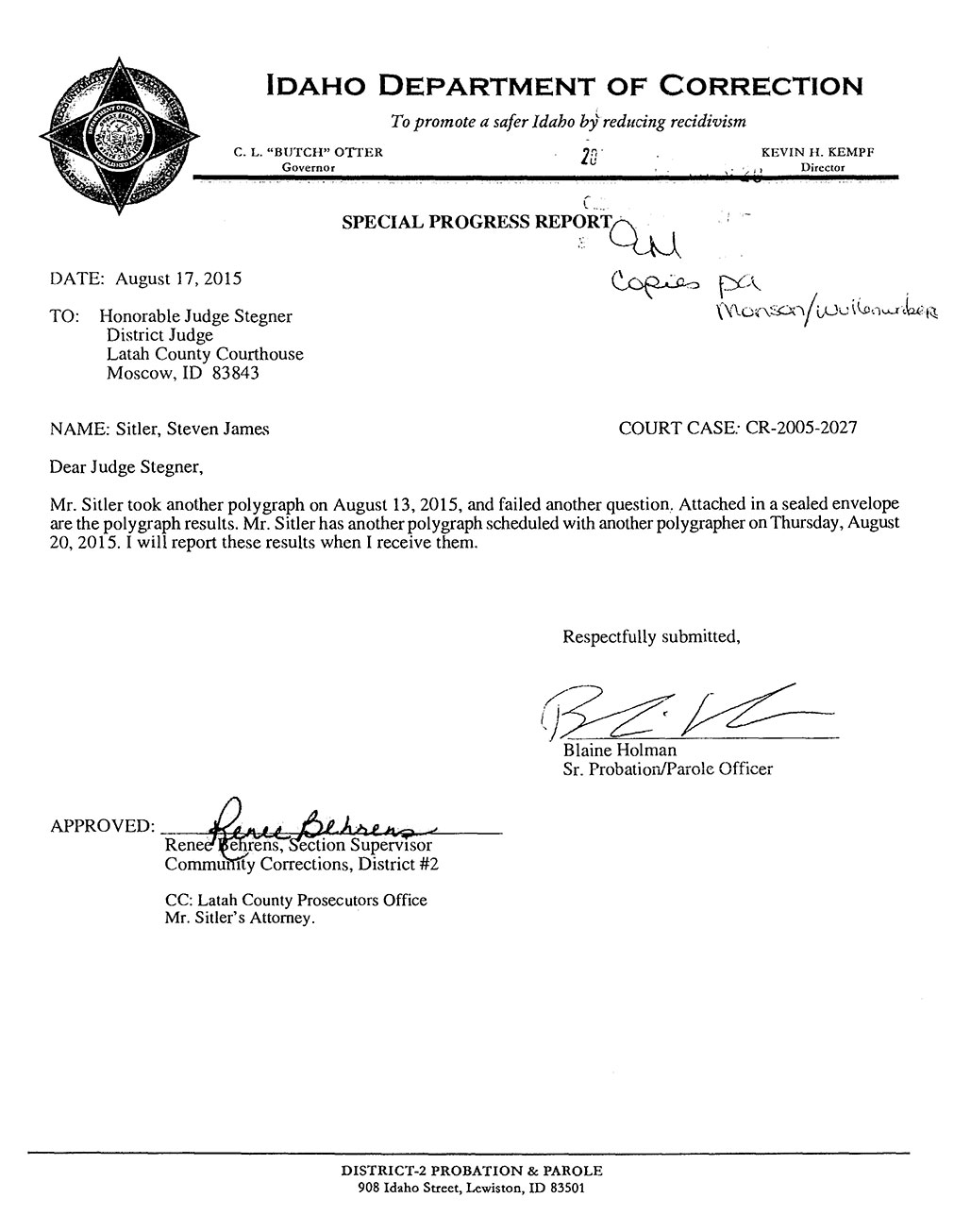 IDAHO DEPARTMENT OF CORRECTION
To promote a safer Idaho by reducing recidivism

SPECIAL PROGRESS REPORT

DATE: August 17, 2015

TO: Honorable Judge Stegner
District Judge
Latah County Courthouse
Moscow, ID 83843

NAME: Sitler, Steven James
COURT CASE: CR-2005-2027

Dear Judge Stegner,

Mr. Sitler took another polygraph on August 13, 2015, and failed another question. Attached in a sealed envelope are the polygraph results. Mr. Sitler has another polygraph scheduled with another polygrapher on Thursday, August 20, 2015. I will report these results when I receive them.

Respectfully submitted,

Blaine Holman
Sr. Probation/Parole Officer

APPROVED: Renee Behrens, Section Supervisor
Community Corrections, District #2

CC: Latah County Prosecutors Office
Mr. Sitler's Attorney.